A 6-Step Strategic Plan to Grow Your Ministry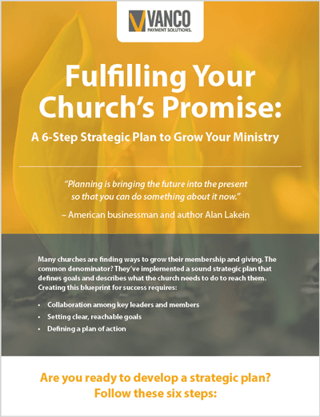 Fail to plan, plan to fail: Our guide to strategic planning will help churches create a blueprint for success.


Strategic planning takes time, clarity and collaboration, but is well worth the effort if your church is interested in growing membership and giving. Use our 6 steps, offered in a simple infographic, to help.
Our infographic outlines:
• Steps for determining your mission, vision, values, goals and measurements
• Examples to make each step clear and easy to accomplish
Download the free infographic today!